Du 8-11th October 2022, le DG et le responsable QC ont participé, à Nairobi,  au forum pharmaceutique organisée par EPN dont la Caamenihu est membre.
Cet année-ci le sujet de l'atelier était « The future of health care in the global south – Focus on sub-Saharan Africa »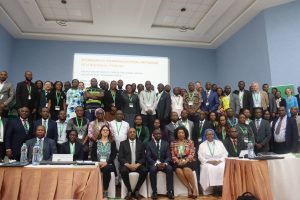 Dans l'atelier de quatre jours, les deux premiers jours étaient dédiés aux échanges d'expér
ience entre plusieurs pays africains sur la lutte contre les médicaments contrefaits et/ou falsifiés en utilisant le Minilab, des démonstrations exemplaires ont été effectuées chez MEDs avec les analyses des certains échantillons venant de la RD Congo et du Nigeria où les résultats locaux n'ont pas été concluants.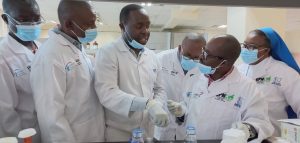 Les jours suivants c'était le forum proprement dit avec comme thème central la qualité de médicaments quid à la collaboration entre les utilisateurs de Minilab et les services des règlementations des organisations membres de UPN. De cela a découlé une grande recommandation de toujours travailler avec le ministère de la sante garant de la règlementation dans le secteur pharmaceutique sans quoi nos résultats resteraient lettre morte.